Silicon-on-Insulator (SOI) Platform
AMF technology supported the first product launch of Si Photonics on Silicon-on-Insulator. This platform is extremely versatile and has been demonstrated in telecommunications, data communications, optical sensing and LiDAR. Specially suited for telecommunication and data communication, it supports C-Band, L-Band and O-Band.
Silicon Nitride on SOI Platform and Silicon Nitride on Oxide Platform
AMF was one of the first companies to develop and make available a Silicon Photonics SiN platform.
This platform can be easily integrated onto Silicon-On-Insulator (SOI) wafers and enables ultra-low loss waveguide, that then can be stacked for multilevel 3D integration. We have developed high performance variants to cover wavelengths from Visible to Mid-Infrared, which make the technology suitable for a wider range of applications. You can integrate our SiN waveguides at many levels of your design to meet your needs.
AMF also offers SiN on Oxide platform, with thickness ranging from 100nm to 800nm for both PECVD and LPCVD SiN. This platform is versatile and able to be used for Telecom, Data Center and LiDAR.
SOI and SiN solutions are available for prototyping, volume production and for our MPW shuttles, available on a regular basis, to support short Time-to-Market. Latest information in our MPW services can be found here.
Silicon Nitride on Glass Platform
Platform available in AMF since 2022, it has major application in lenses, mirrors for augmented reality, virtual reality, sensing and optical communication solutions.
Packaging Enablement Platform
Facilitating the packaging of our Photonics Integrated Chips is always on the mind of our engineering teams. Our platforms are compatible with our Wafer Level Packaging solutions. These solutions include:
Low-Loss Fiber to Waveguide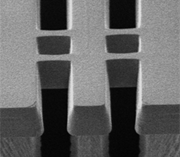 Wafer-Level process module for Laser Diode attachment
(Under-Bump-Metallization, Solder)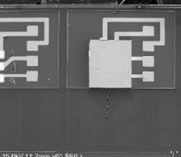 All these solutions can be tailored to your design and the wafer-level processes are available for both prototyping and volume production.
For further details about the performance of our platforms and the list of devices, please contact our team directly.