HIGHLIGHTS
Optical transmitters and receivers for solid state LiDAR for Autonomous vehicles, mapping etc.

Low cost solid-state LiDAR development with both transmitters and receivers
1D/2D steerable optical transmitter with large array optical phased array to support faster speed and higher precision of angle steering
Ge-on-Si based APD arrays for optical receivers
Autonomous Navigation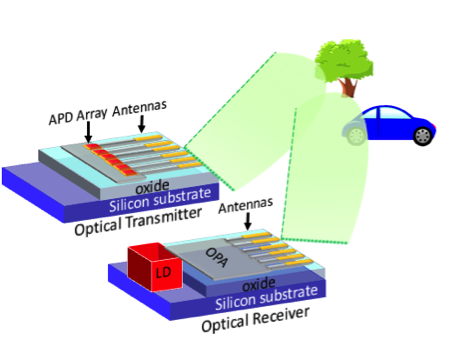 Features
Non-mechanical steering
Compact and light weight chip-level
Scalability for pixel counts & resolution
Fast scanning rate (>10kHz to MHz and more)
Low Power consumption (e.g., Battery operated to deal with small payload)
Low Cost
High-sensitivity, Si, Si/Ge-based PD array
WE'RE HIRING!
Keen to join our growing team of engineers?